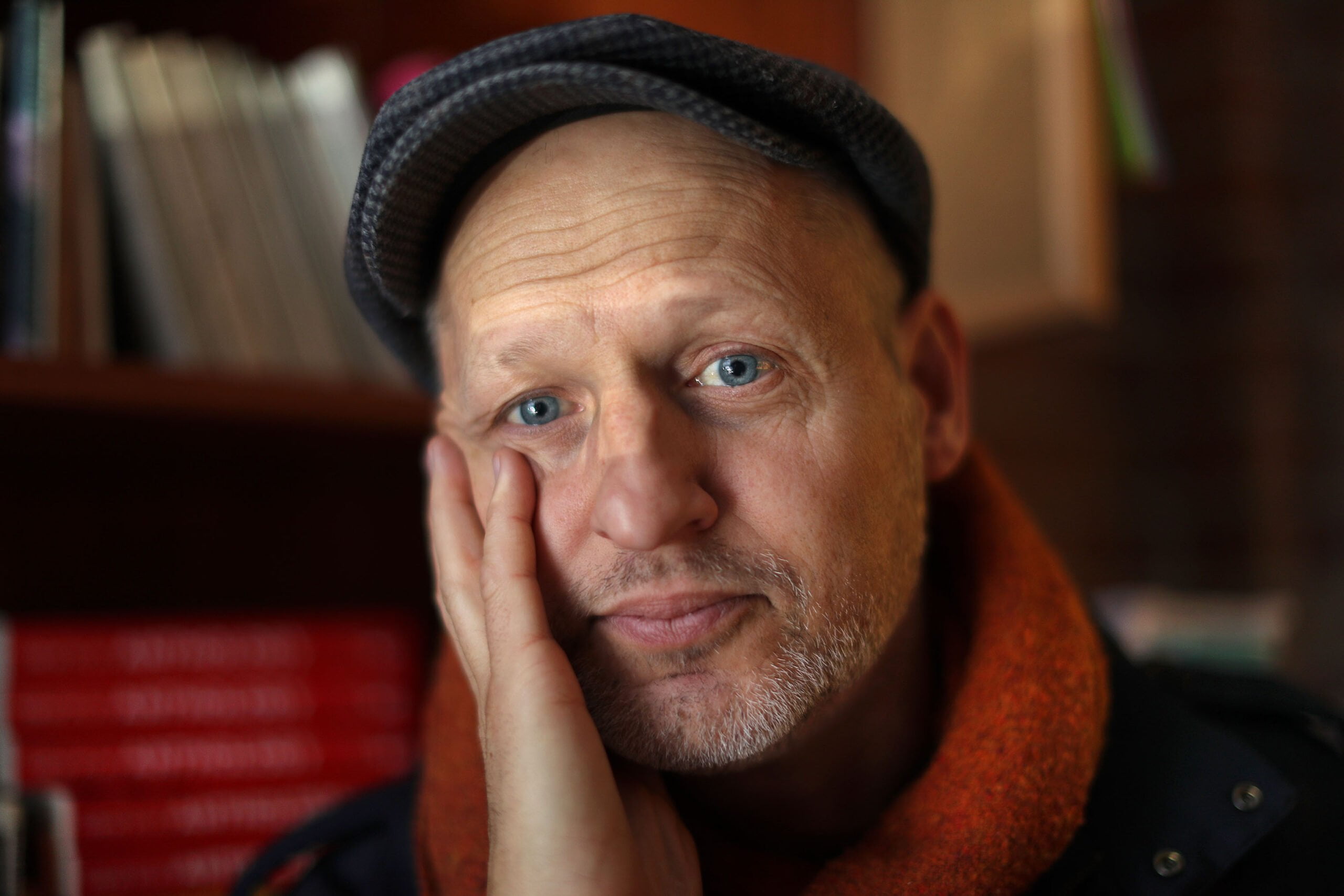 "I grew up sensing that something had come and gone before me, that something had been lost," poet Daniel Johnson has written of growing up in Ohio's Steel Valley. In 2010, Johnson published How to Catch a Falling Knife with Alice James Books. Johnson's poetic debut pays poignant homage to his Rust Belt childhood, while bringing to life colorful events such as the Cuyahoga River catching fire and boxer Boom Boom Mancini battling Du Koo Kim in the ring. "How to Catch a Falling Knife gives us a beautifully unpredictable account of the everyday dangers among which body and spirit must move," a reviewer wrote of Johnson's inaugural collection.
In June 2023, McSweeney's will release Shadow Act: an Elegy for American Journalist James Foley. More than a decade in the making, Shadow Act chronicles the perils and joys of fatherhood. It also recounts a shattering tragedy that plays out thousands of miles away–the beheading of Johnson's closest friend, journalist James Foley, by ISIS in Syria. In this poetic daybook like no other, Johnson often speaks directly to his missing friend—"I don't know, Jim, where you are," even long after his death. Returning to themes explored in How to Catch a Falling Knife, Johnson foregrounds family life–the birth of children, hunting for the body of a neighbor's missing cat–against the "shadow act" of Foley's brutal captivity in Syria. Daniel will donate all proceeds from the sale of Shadow Act to the James W. Foley Legacy Foundation, which "advocates for the freedom of all Americans held hostage abroad and promotes the safety of journalists worldwide."
Given Johnson's commitment to using poetry as a tool for community building, the City of Boston commissioned him to write lines of poetry for the twin Boston Marathon bombing memorials. "I learned about how Daniel's life was impacted by terrorism," Mayor Marty Walsh said in a statement, "and I knew from that moment forward that he had to be a part of this memorial." Near the Boston Public Library on Boylston Street, Johnson's words are etched in bronze ringing the memorials to Martin Richard, age 8; Lingzi Lu, age 23; and Krystle Campbell, age 29. The couplet reads, "All we have lost is brightly lost. / Let us, now, climb the road to hope."
I grew up sensing that something had
come and gone before me,
that something had been lost.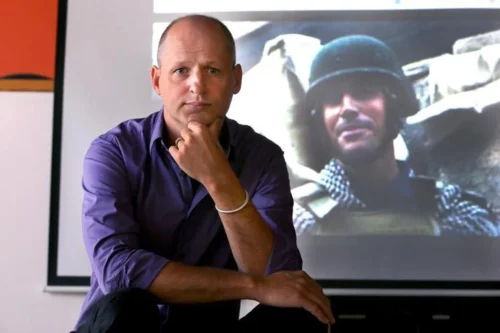 In his artistic and professional lives, Johnson has sought to break down barriers to poetry and the arts. A Teach for America alumnus, Johnson has taught bilingual elementary students in Phoenix, Arizona, led poetry workshops in Bay State Prison, and worked as a teaching artist at Cook County Hospital in Chicago. More recently, Johnson served as the founding executive director of 826 Boston, a youth writing center in Roxbury, for more than a decade, where he helped publish dozens of collections of student writing such as A Place for Me in the World.
Johnson continues working to provide a platform for others to share their voices. While serving as a Boston A.I.R. (Artist-in-Residence) in 2016, Johnson recorded and archived "We Are Boston: Stories of Hope, Struggle, and Resilience." The oral history project features the stories of diverse Boston seniors. Johnson's "Traveling Oral History Booth," a 1940's-era telephone booth that shares excerpts of these stories– has toured branch libraries across Boston.
To bring poetry to life off of the written page, Johnson often involves collaborators working in other mediums. He has created illuminated texts of his work, layering poetry over music and the found home movies of a Fuller Brush salesman from Davenport, Iowa. Johnson's work has been honored by the Massachusetts Cultural Council, the Chicago Poetry Center, and elsewhere. Media outlets and literary journals such as NPR, PBS NewsHour, The Washington Post, Best American Poetry, Tin House, jubilat, and others have featured Johnson's writing. He currently serves as the executive director of Mass Poetry and lives in Greater Boston with his wife and three children.
Select Awards, Affiliations, & Public Art Work:
Massachusetts Cultural Council Literature Fellowship Finalist Awards (2022, 2020, 2018)
Poetry Commissioned for the Boston Marathon Bombing Memorials by Sculptor Pablo Eduardo, Boston, MA (2019 to present)
We are Boston: Traveling Oral History Listening Booth & Archive, Boston, MA (2018 to present)
Boston AIR (Artist-in-Residence) Fellowship, Mayor's Office of Boston, Arts & Culture, (2018)
Poet Laureate of Boston, Finalist, Mayor's Office, City of Boston, (2015)
Kinereth Gensler Award, Alice James Books (2008)
Poetry Center of Chicago Juried Reading, Third Place, (2005)
Writers Room of Boston, Member (Present)