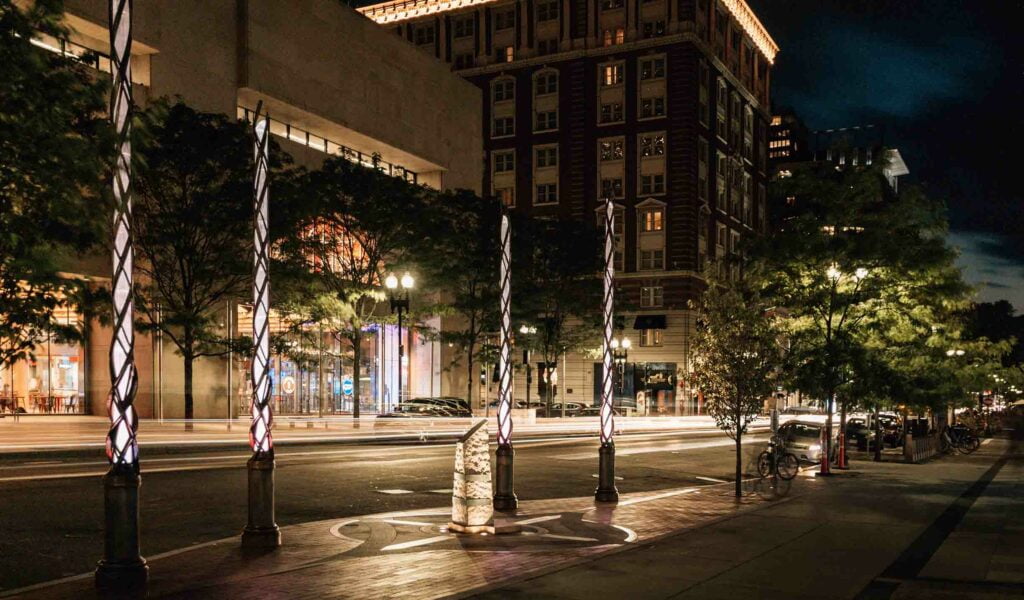 In 2016, the City of Boston commissioned me to draft language for the Boston Marathon bombing memorials created by sculptor Pablo Eduardo. Flanking Boylston Street, the twin granite memorials stand where the bombs exploded. Together, they honor the countless wounded and three victims–Martin Richards, Krystle Campbell, and Lü Lingzi–who died on April 15, 2013 near the finish line of the Boston Marathon.
As a poet, I was asked to contribute in the latter stages of this project. While putting pen to paper, I worked to find a prayerful, resonant language that would be etched into the two bronze rings circling the granite monuments. Since space on the markers was limited, I composed a couplet for the memorials, reading "All we have lost is brightly lost. / Let us, now, climb the road to hope."
The memorial is located at 671 Boylston St, Boston, MA 02116-2844.